Site Owner Seeking Assistance Today
Due to life-threatening illness and unforeseen expenses, I find myself with an almost empty bank account and no incoming cash flow at this time.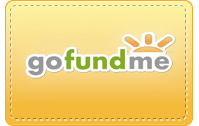 I have created a fundraising project to pay a great many medical bills and buy medications, food, pay for power and other expenses.
If you're in a position where you could donate to my desperate financial situation, even if you could only give $10, please click on the following button to help:

Details are at my project page.

If you have any questions or even suggestions, feel free to contact me directly: click here to email me.